Gas Tag System Upgrade - April
Here are some of the latest improvements we have made to our system.
Gas Tag System Upgrade - April
By Michael Campbell on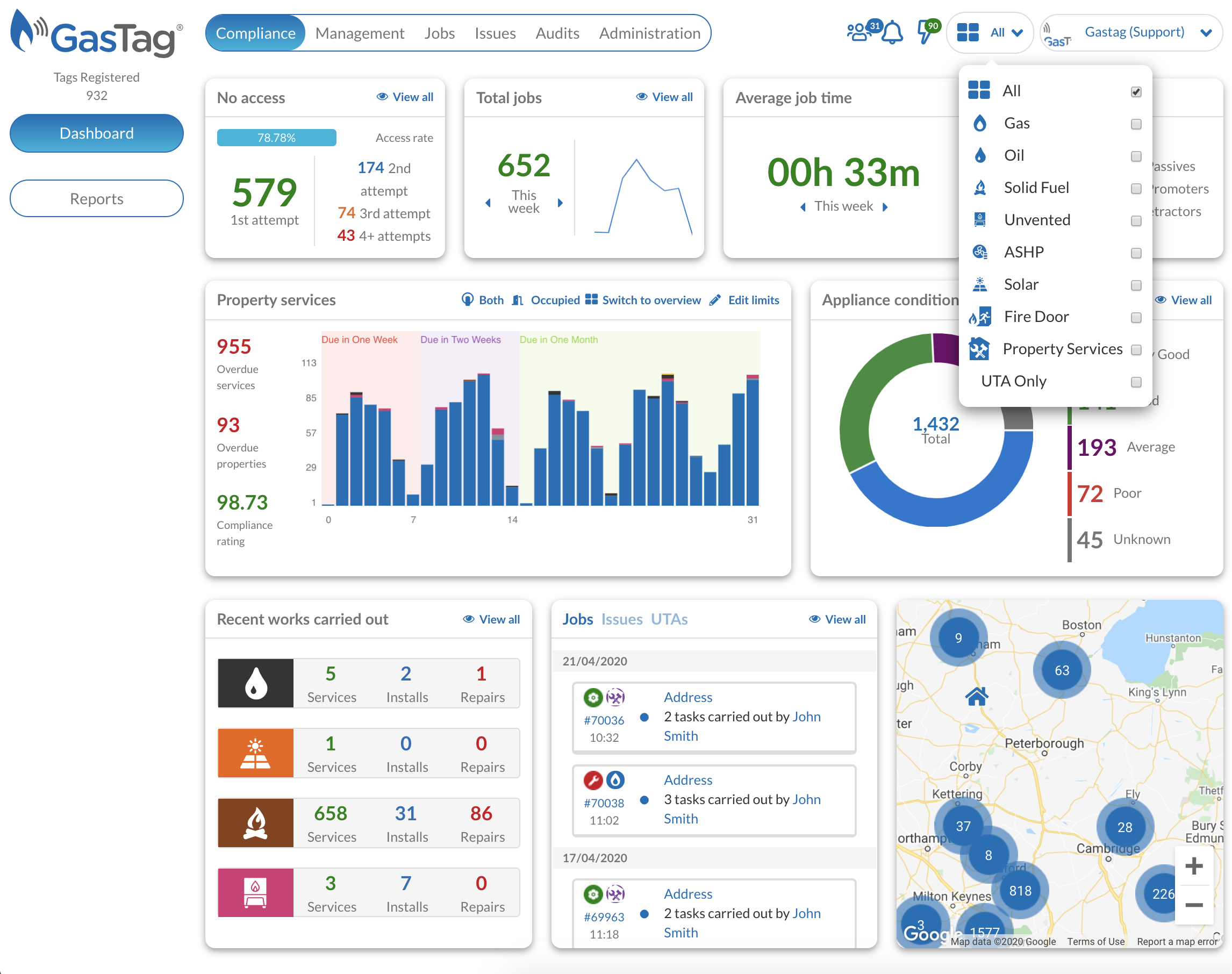 Simple multi-compliance filtering
In our latest update we've made reporting on multiple compliance types even more efficient. 
Previously, portal users had two options: you could either view the data for all compliance areas or more specifically view one individual compliance area at a time. This means if you wanted to see the data regarding two compliance types you would have to view them individually to gather your data. We've now improved this by making it simple to switch on and analyse information for multiple compliance areas simultaneously.
How do I view multiple compliance types?
To view the data of a compliance type, go to the menu in the top right corner of the Gas Tag Portal and select your preferred option from the drop-down menu. With the new update, you will be able to simply switch on and analyse information for multiple areas at the same time.  For example, if you would like to see the data for completed gas and solid fuel jobs but nothing else, you simply tick the boxes in the menu and your portal will change accordingly.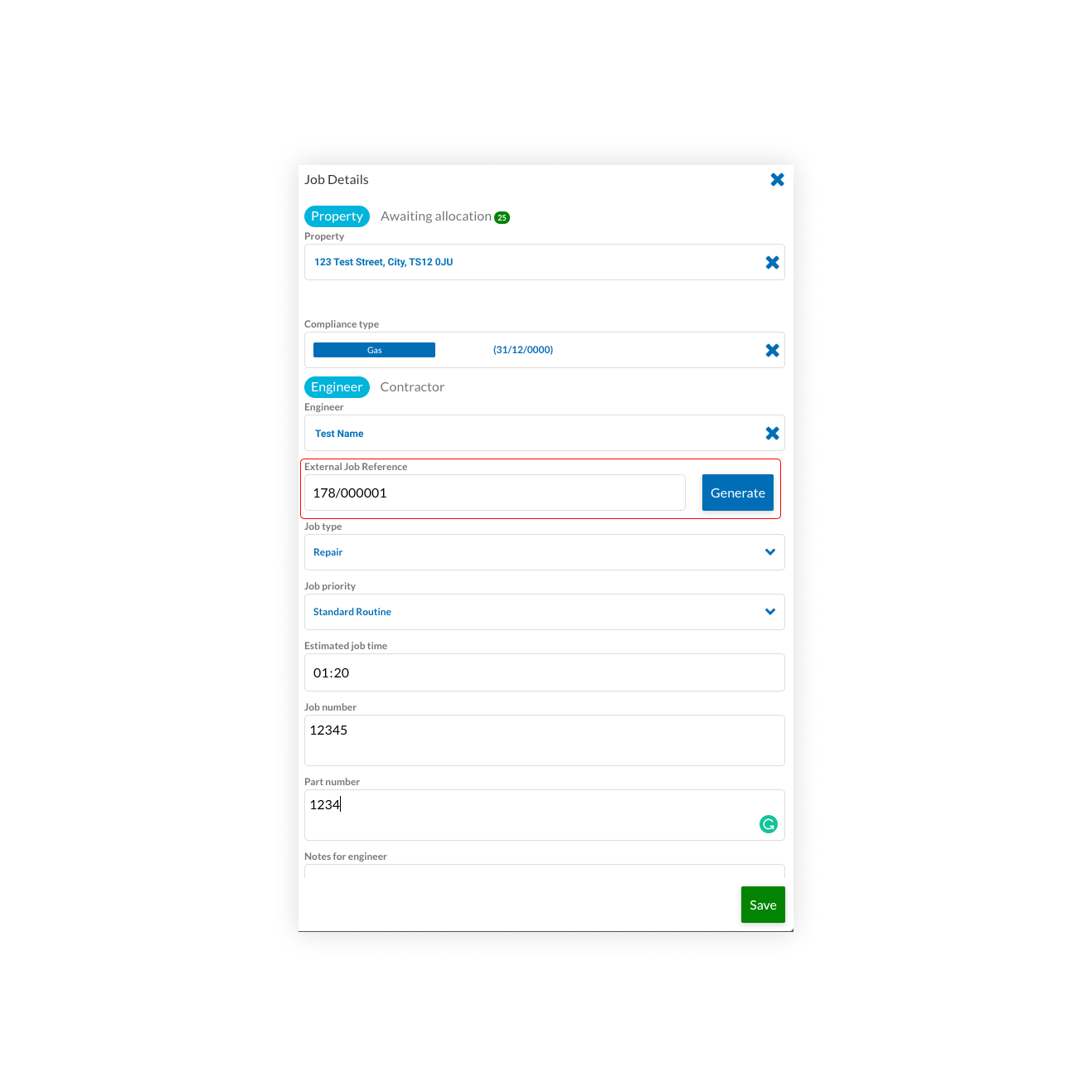 External job reference number 
We have now added the ability for you to generate an incremental job reference number when allocating a job. This is a handy way for portal users to quickly reference jobs to their field operatives, the operatives can then use the reference numbers to order and track parts replacements from suppliers.
How to generate a job reference number?
The external job reference number will appear after selecting a property to allocate a job to. If you choose to use this functionality, engineers will also see a reference number in their planner once they accept the allocated job. If you are an existing user that would like to generate your own unique reference number rather than the incremental number provided then please let us know via support@gastag.co.uk. 
Bonus improvement
Emails sent out from the Gas Tag Portal containing documents will now automatically specify the document type in the email. 
Michael Campbell
Content Manager