X Tag
Discover the features which make X Tag the ultimate safety and compliance tool.
Discover X Tag
Learn more about the key features of our system and how you can effectively manage your gas compliance.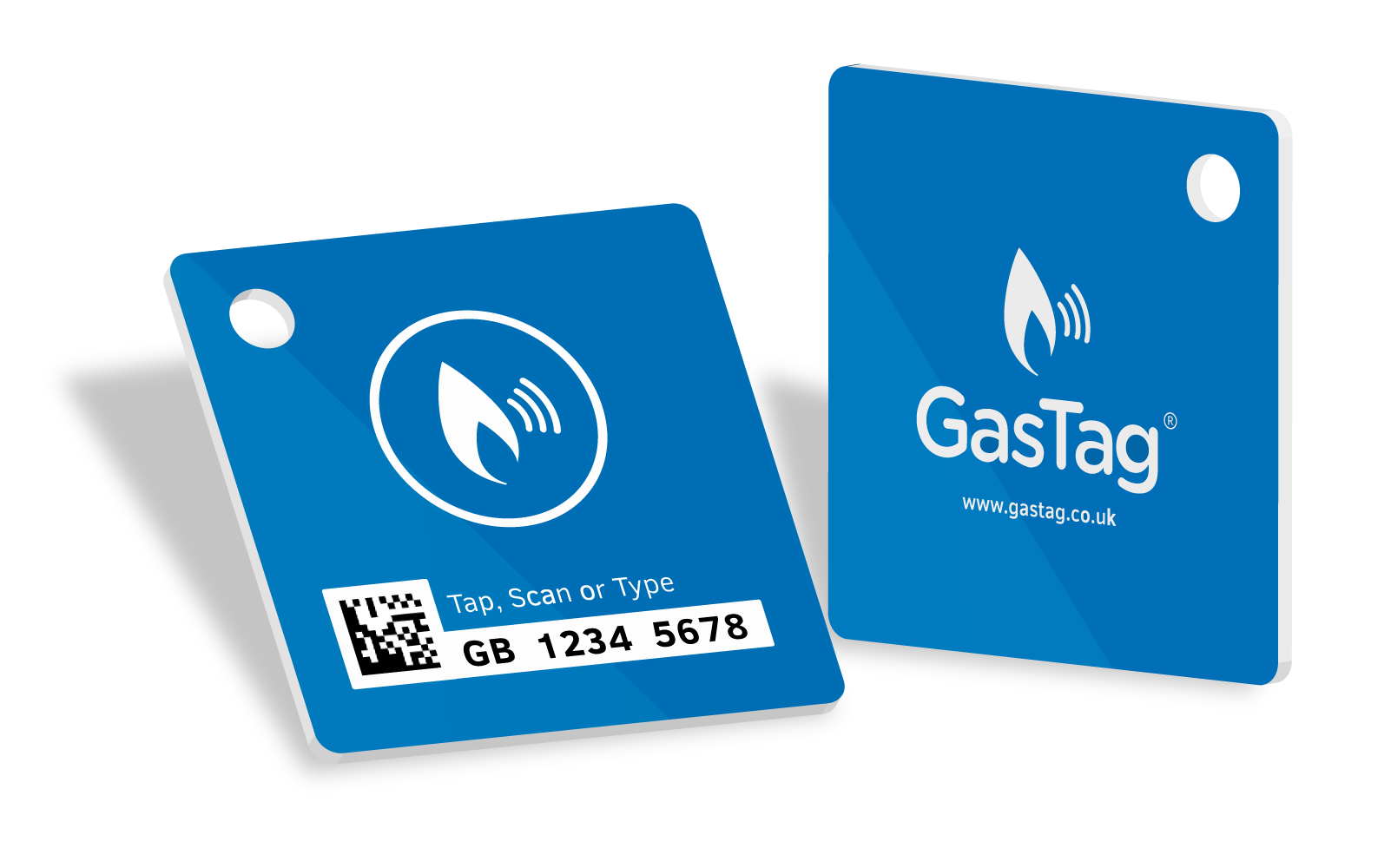 The Tag
Each Gas Tag is the focal point for the capture of information for all work carried out at Gas Tag registered properties. Qualified engineers sign in by touching their mobile device against the Gas Tag. From that point on, our solution provides immediate geo-tagged, time-stamped and photo-verified accountability for all work carried out.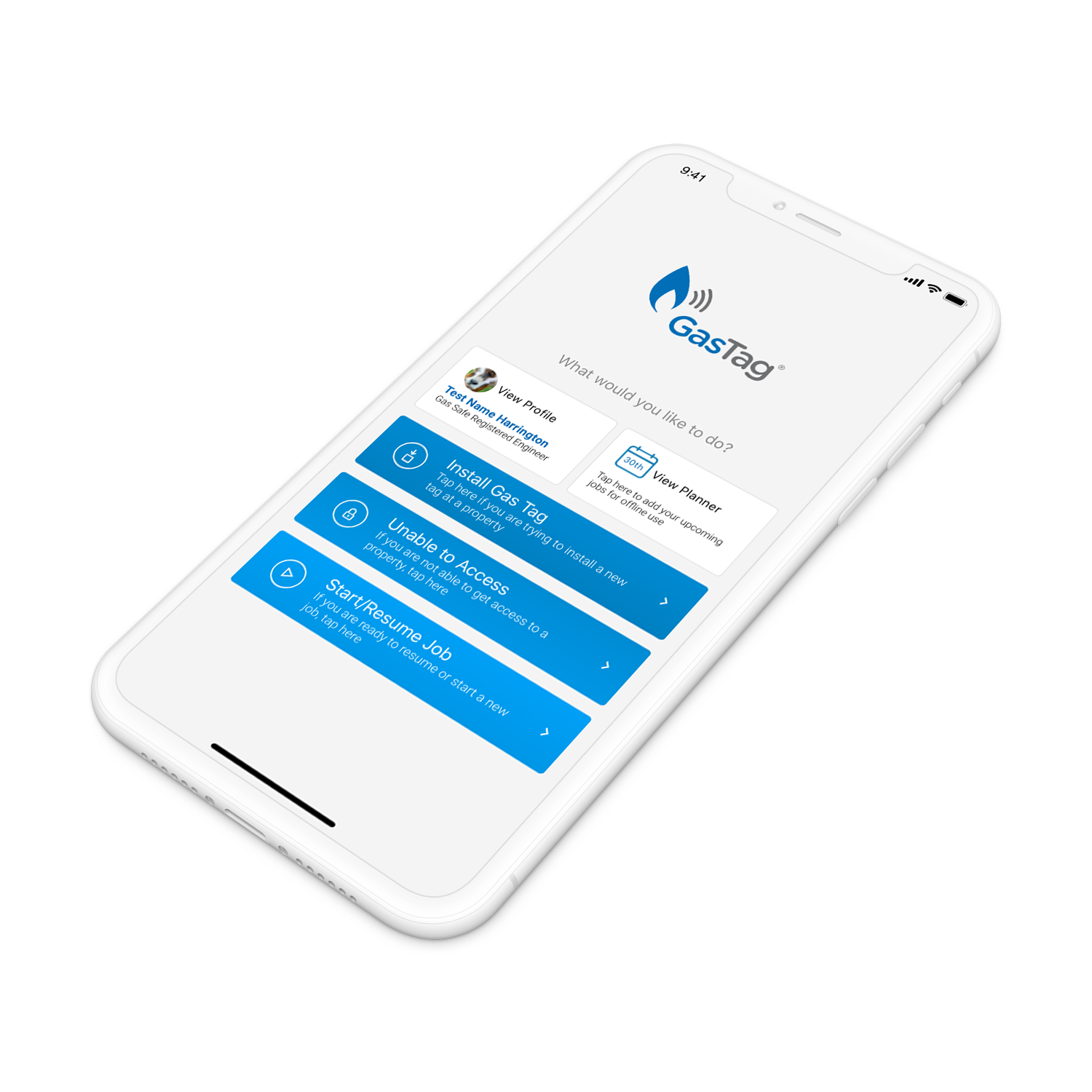 The App
We collaborated with leading industry experts to design the workflow of our app, making it simple and polished for our users. The app enables engineers to conduct the most efficient and effective methods of servicing.
Are you a Gas Safe Engineer?
Click below to Download the free app or learn how to use Gas Tag.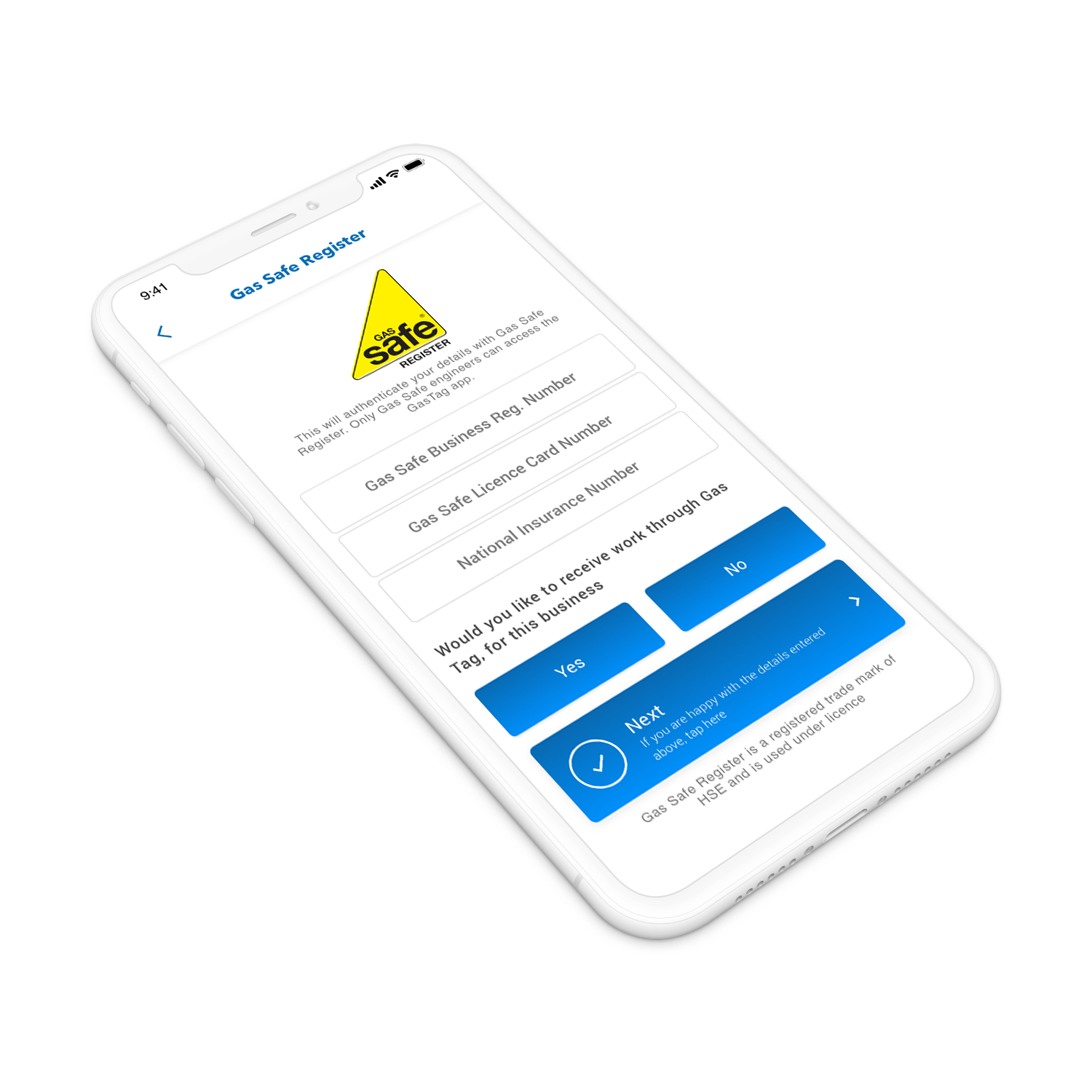 Gas safe and secure
Our app has a direct link through to the Gas Safe Register to verify engineer credentials on sign up and regularly checks to ensure certification is still valid. This ensures that only Gas Safe Registered engineers operate the Gas Tag app and record work the work they are qualified to do.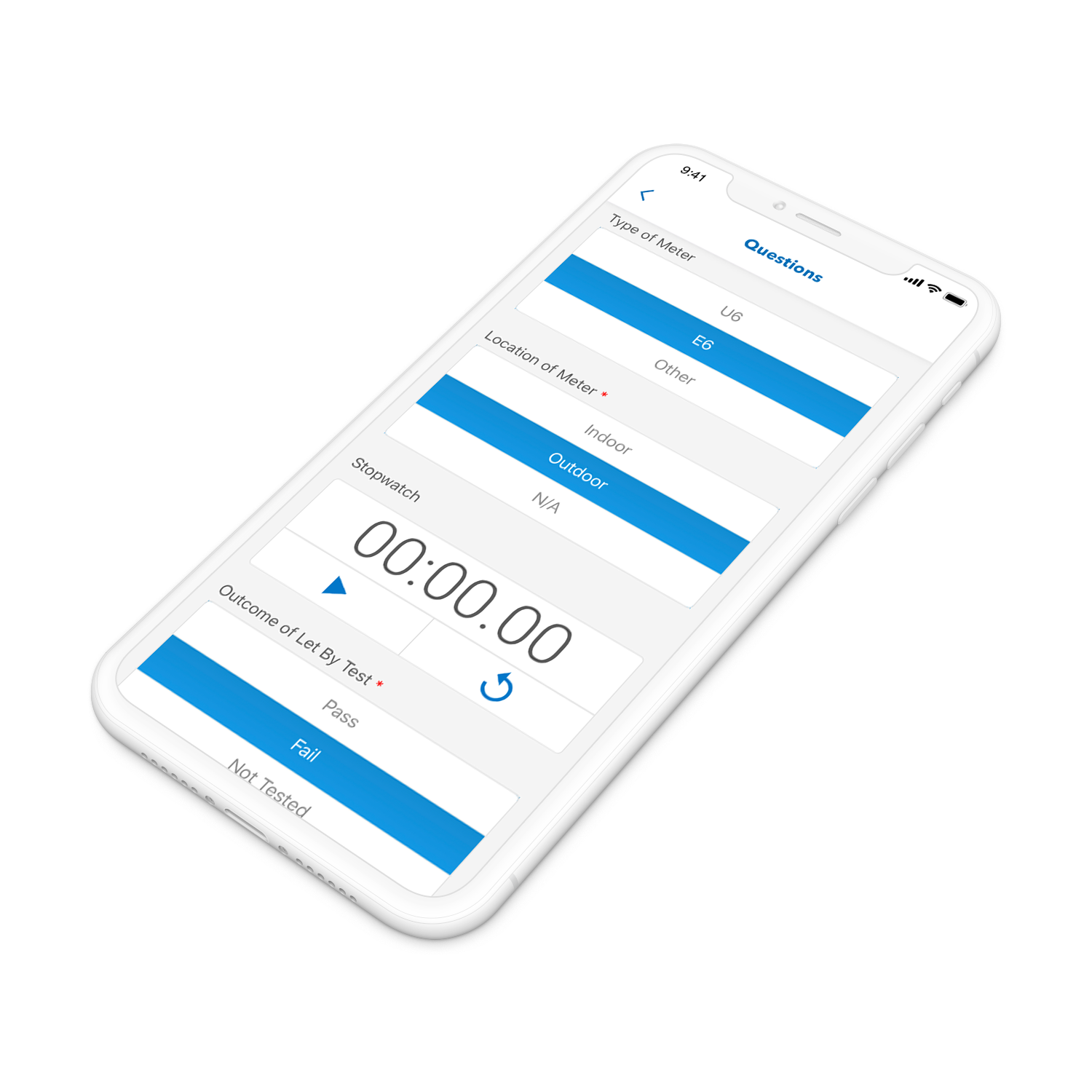 Standardised Workflow
The standardised workflow in the app ensures that engineers are following a structured method of servicing and repairs. The engineer can only progress when the necessary steps have been logged, prompting the work to be completed without missing out any of the important parts.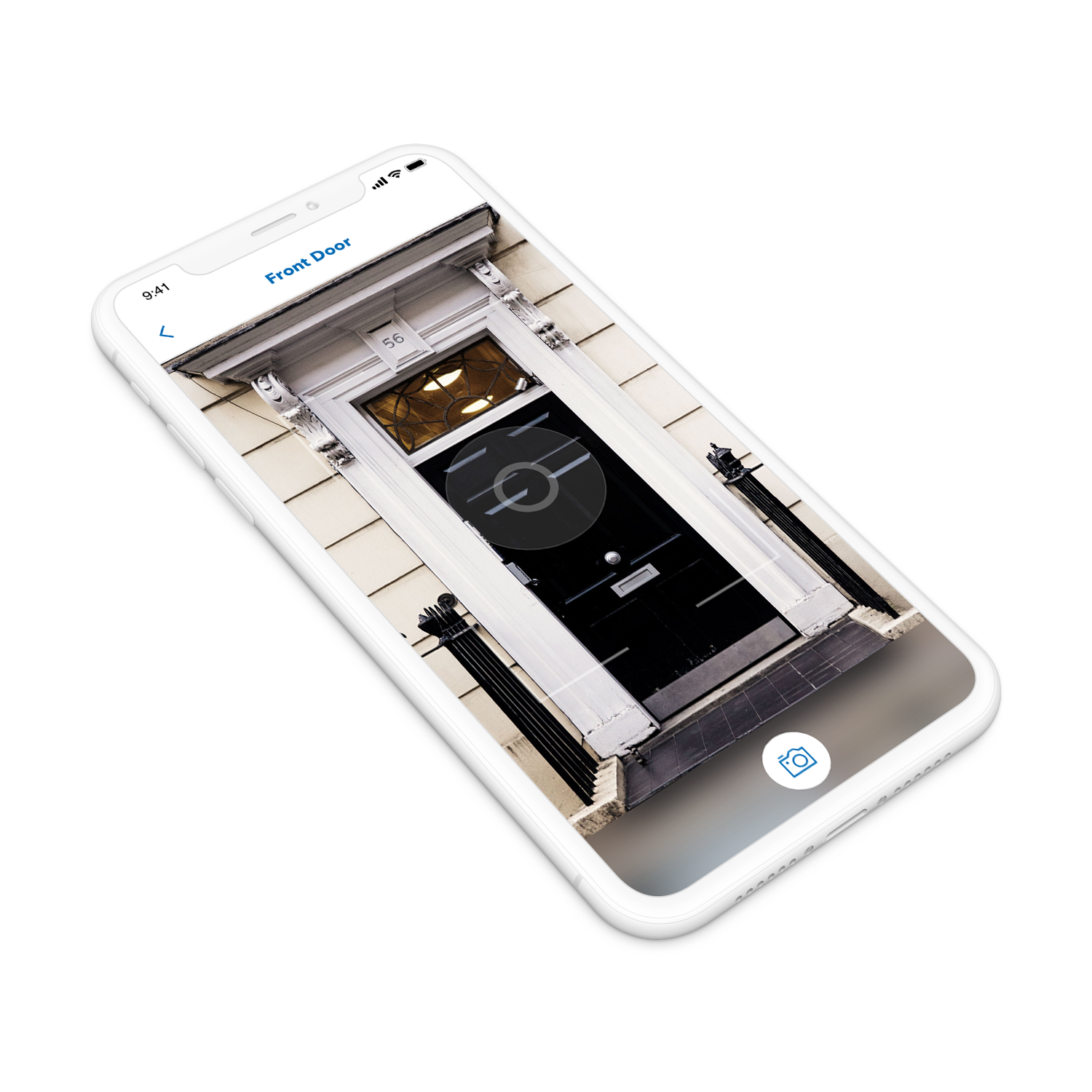 Attempted Access Procedure
Our system has multiple measures in place to reduce the amount of failed access attempts, but inevitably there will be times when engineers can't gain access to the property. In this instance, the engineer must take a live geo-tagged, time and date stamped photograph of the front door of the property. This evidences the access attempt and helps property managers to resolve any potential tenant disputes.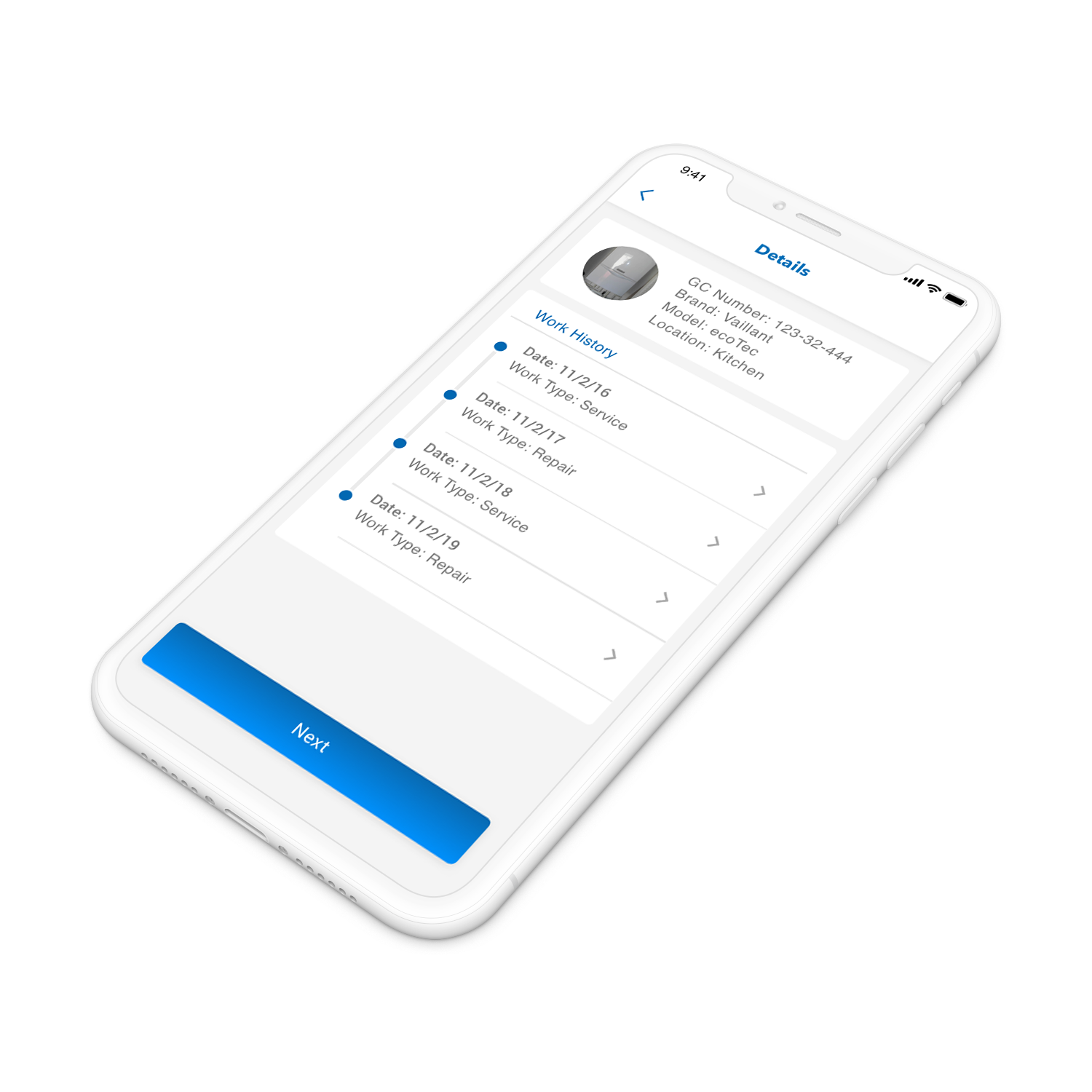 Photographic Evidence of work
While working on a property, engineers are required to take live pictures of the appliances for the records of the property manager. Demonstrating that work is completed in a safe, compliant manner.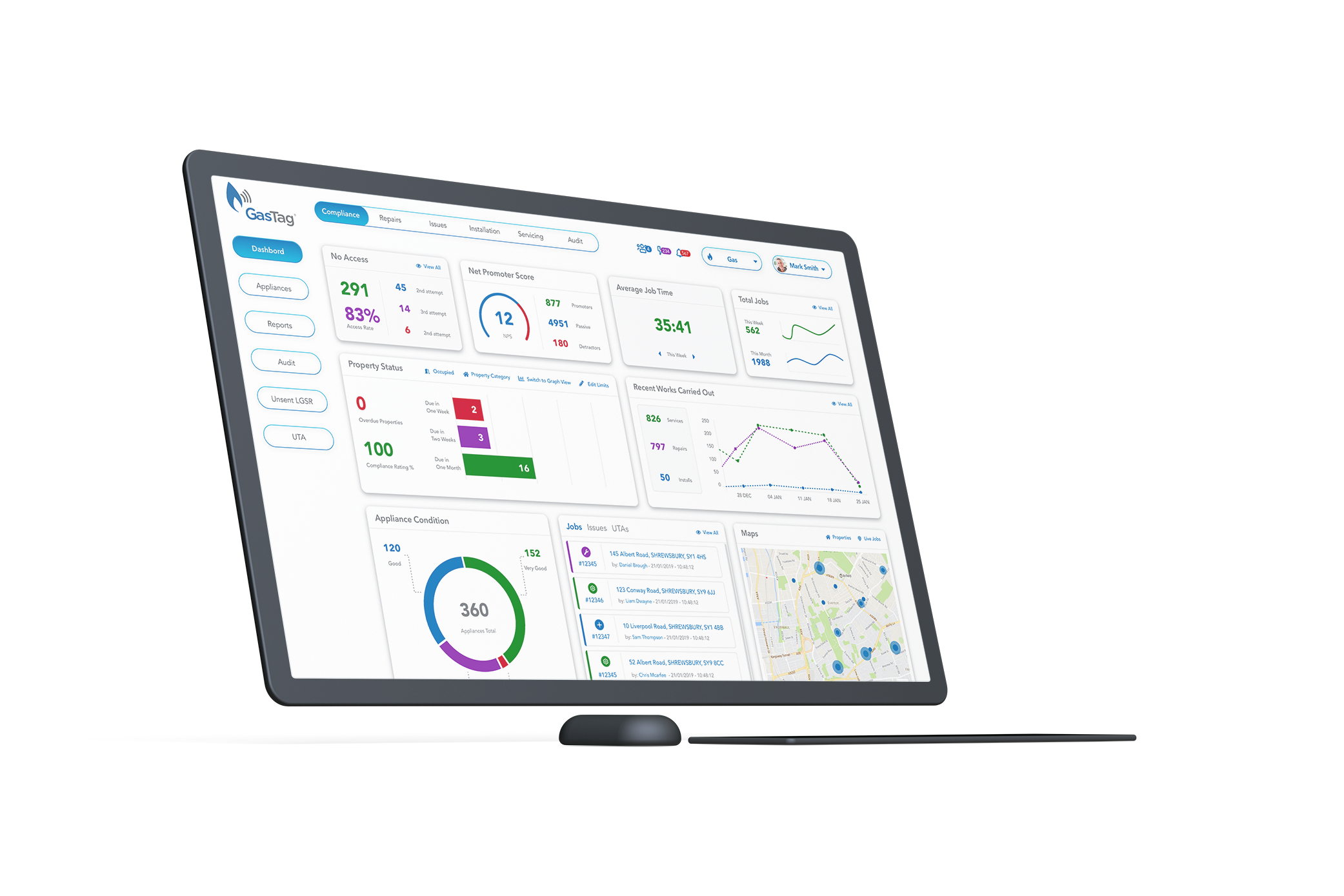 The Portal
The ultimate compliance tool and your centralised database of all gas works conducted at your properties. The Gas Tag Portal collates all of the granular data collected from the work completed and pushes it back out into a user friendly, KPI driven interface that helps you keep control of your compliance and improve decision making.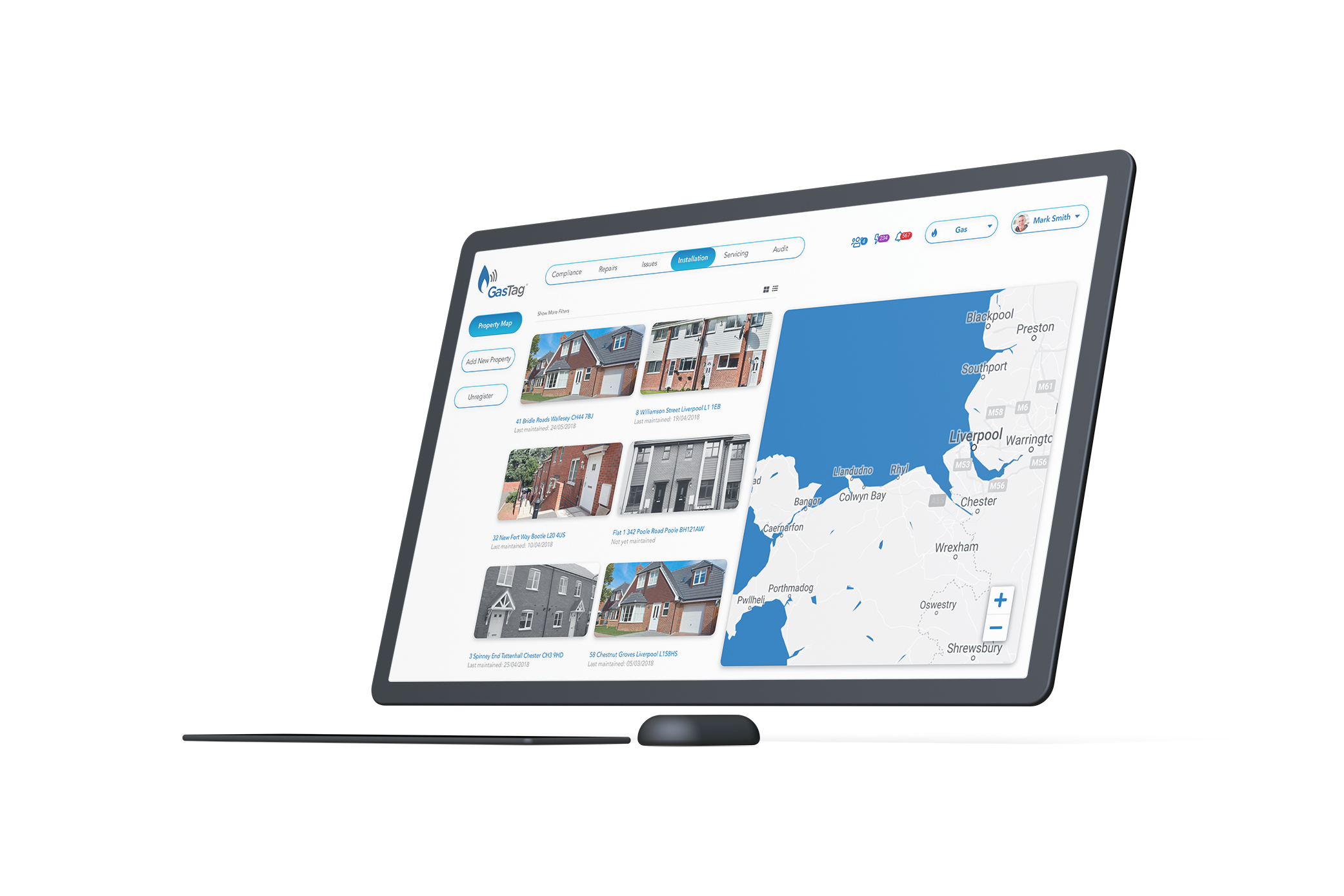 Peace of mind at the click of a button
Keep your managed properties compliant and gas safe with the Gas Tag portal. Using the visibility and accountability our system offers you can ensure that you never miss a service and that all work is completed to the right standard, accountable and most importantly safe.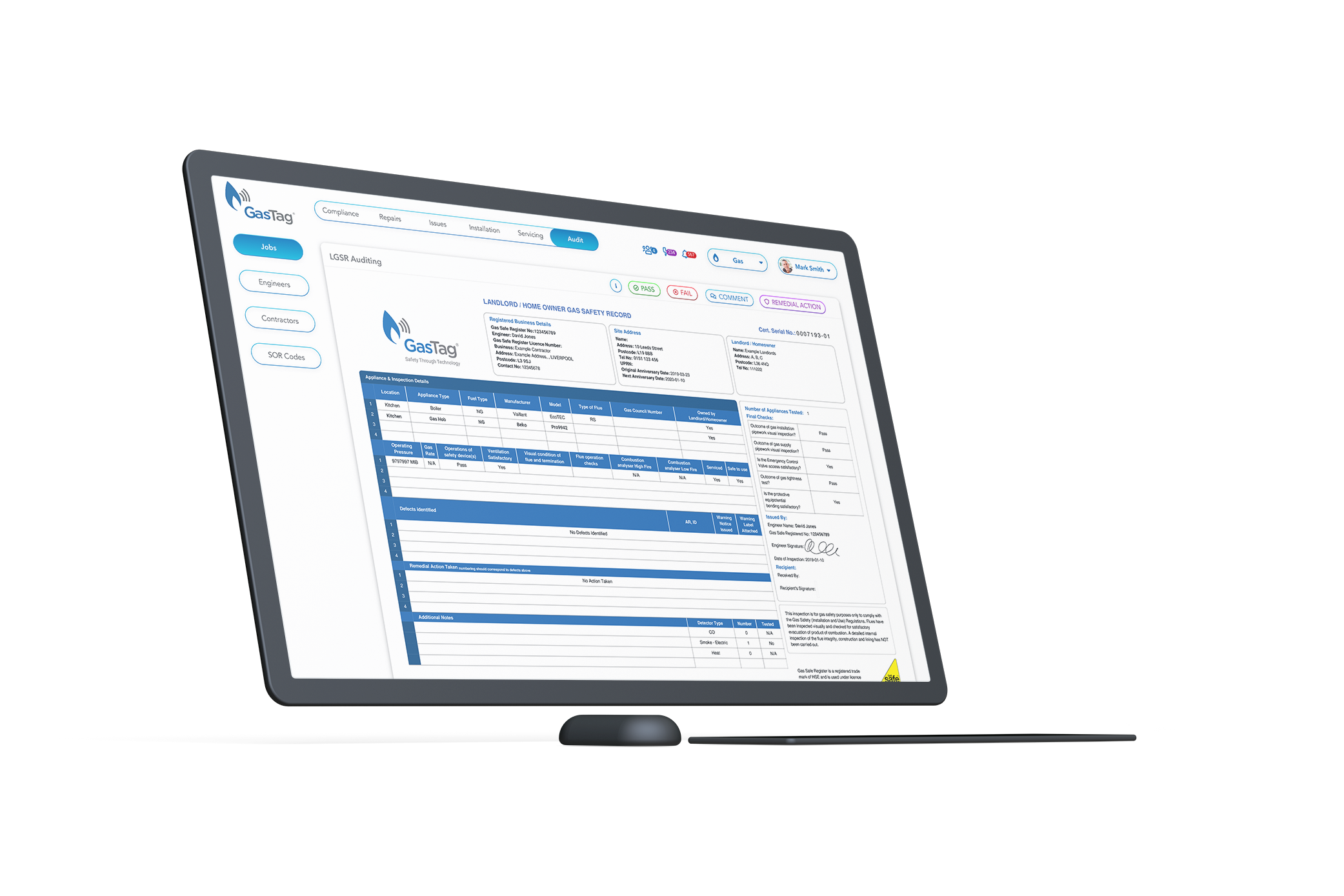 Auditable evidence
Using the data collected inside your portal, you have the opportunity to conduct visual audits on gas appliances and desktop audits on landlord gas safety records can also be audited as the work is completed. This means that issues can be identified and quickly rectified.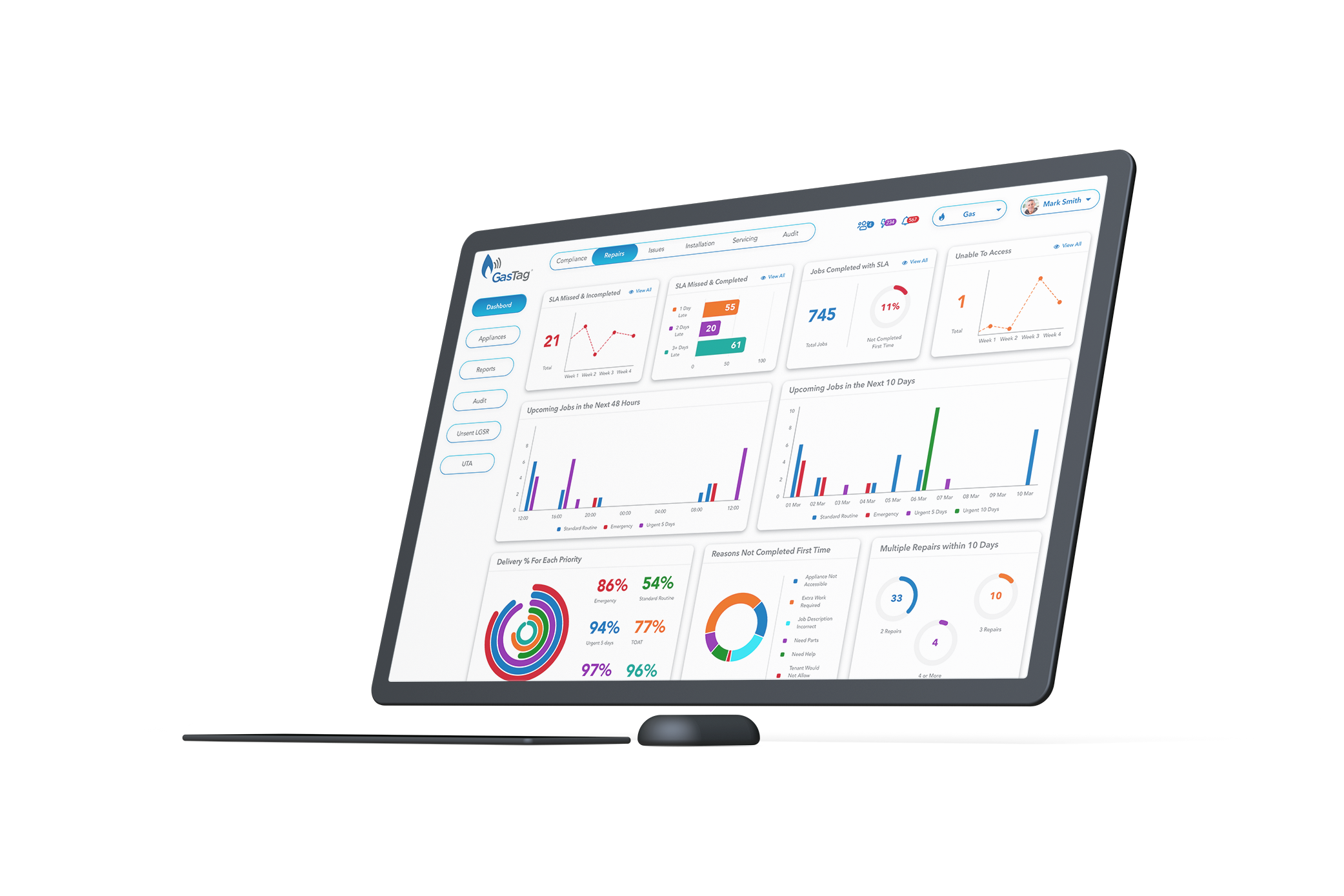 Improved asset knowledge
Data collected from work completed is aggregated through the portal and over time will help property managers build a stronger knowledge of assets and performance, allowing for more informed planning and purchase decisions.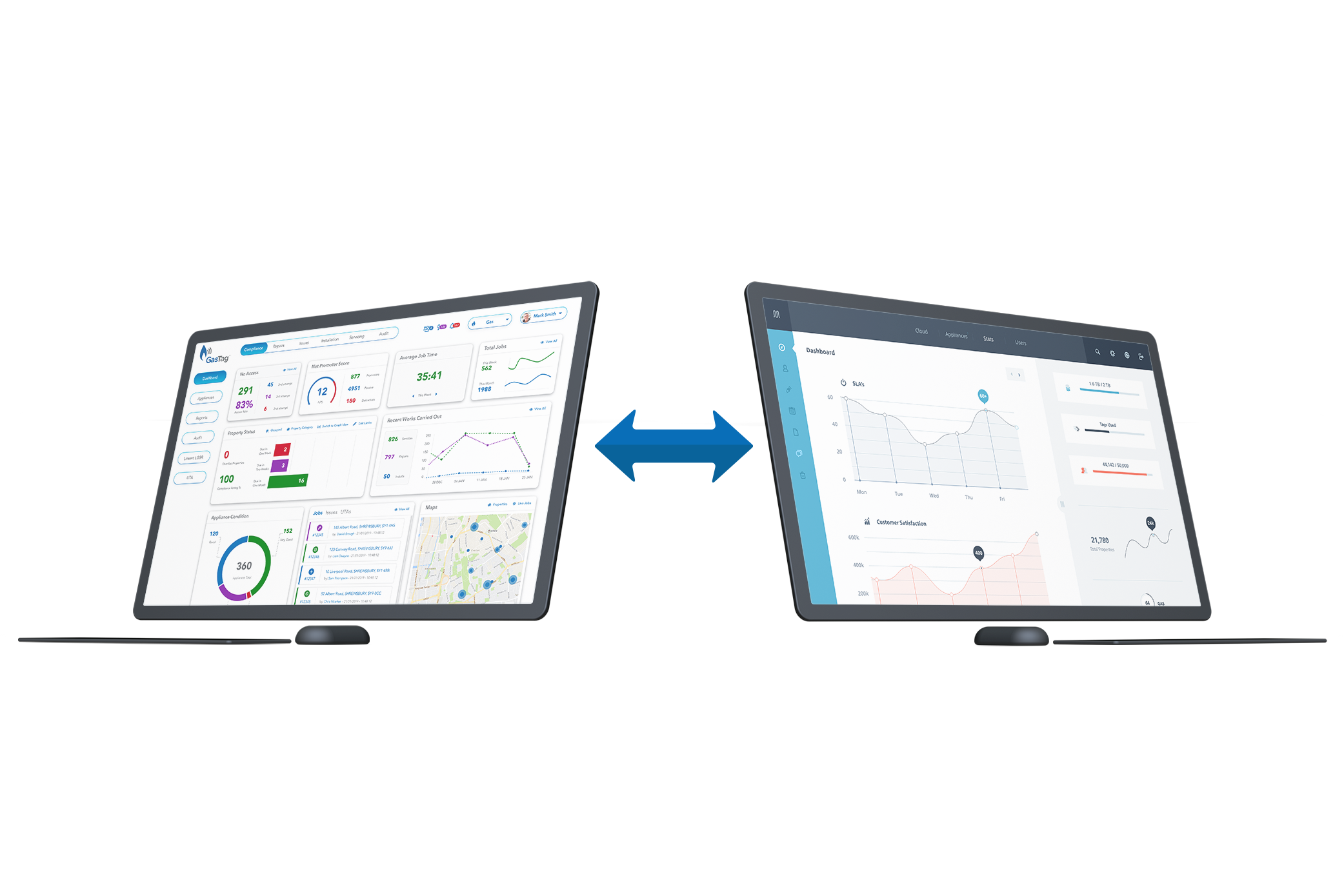 Simple Integration
Need integration? No problem.  If you have multiple systems, our experienced team can help with your needs. We work with all types of housing providers that have different requirements, setting up integrations and helping streamline their processes.
Interested in a full demonstration?
Whether it's a general enquiry or an in depth demonstration from one of our Gas Tag experts. Don't hesitate to contact us and discover more...